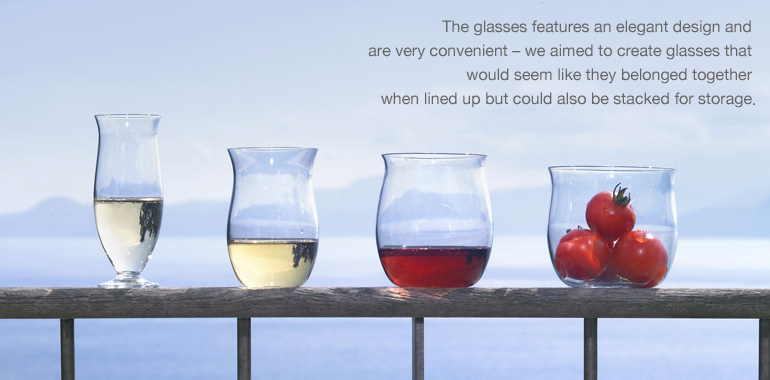 1. The wine glasses can be stacked inside one another for easy storage
None of the glasses have stems, but are of a size that fits well in the hand.
They are easy to hold, easy to drink from, and easy to clean(dish washer usable).

The glasses are extremely compact when stacked, taking up a minimum amount
of space during storage (one set only uses 8.7*8.7*12.1cm).
These glasses won't get in the way on even the busiest of tables.
Furthermore, their stable design means that they do not fall over easily.
2. Each glass has an innovative design which draws out the flavor of wine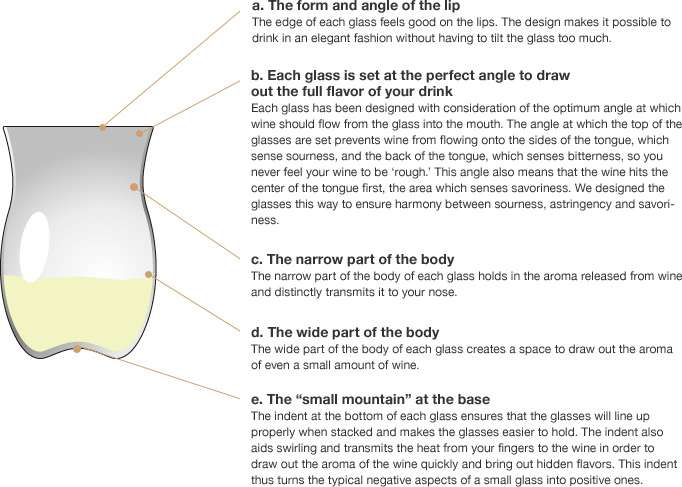 3. Made out of unleaded crystal

None of our glasses use heavy lead, but are all 100% crystal.
This ensures that the glasses never damage the delicate aromas of your wine.
Although extremely thin, their sturdy construction means that they are also completely dishwasher-safe.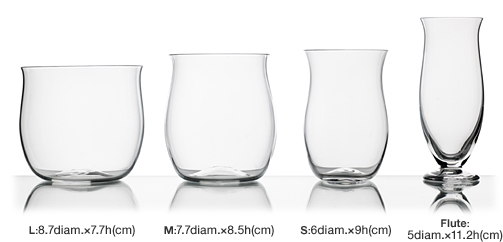 specification details :


Palmhouse glass / Fleur
4grasses set (large, medium, small and Flute) 
Storage dimension : 8.7diam.,12.1h (cm)
Material:crystal (without lead)
Made in Czech Republic